What our clients say

"Levicept has been working with Tetrad Discovery for many years. Tetrad are a bespoke pre-clinical CRO who understand the scientific questions that you need to address, they propose experiments that help to drive your molecule forward through the drug discovery maze in a focussed, timely and cost effective manner.
Tetrad offer a number of drug discovery solutions ranging from bespoke cell based assays, help with technical transfers, IB writing, consultancy, histology including immunohistochemistry and biomarker discovery.  Indeed, Tetrad were instrumental in helping identify key pharmacodynamic (PD) biomarkers that Levicept currently utilise in our clinical programme.  Tetrad developed assays with pg/ml sensitivities and moreover their understanding of the underlining biology has enabled a strong translational biological relationship for LEVI-04 across all studies conducted to date including patients.  Indeed, these PD biomarkers are driving dose selection and enabling an understanding of mode of action in the clinic.
Levicept highly recommends Tetrad for their science, quality of studies, bespoke studies that help address key questions and moreover their ability to meet tight timelines if required".
————————-

"It is a great pleasure to hand our histopathology processing over to such competent hands. Tetrad provides an extension of our capabilities and adds tremendous value to our preclinical research. The quality of their work is extremely high and delivery of results is timely. Communication with regards to project timelines is particularly excellent which facilitates the smooth running of projects from start to finish. I would not hesitate to recommend their services".
————————-
"It has been my pleasure to work with the team at Tetrad on a number of histology and immunohistochemistry-based projects over the last few years. Often these studies required the delivery of high quality histology demonstrations to demanding deadlines – reflecting the needs of pathology data to inform decision making within clients research studies. Tetrad have performed this work superbly. On a number of occasions the team have developed protocols from first principles and I have been impressed by how they have worked protocol development and application activities into the agreed schedule without compromising on quality. Indeed, their commitment to quality control is impressive. I have enjoyed working with the Tetrad team and look forward to collaborating with them on future projects. I have no hesitation in recommending Tetrad for specialist histology and immunohistochemistry".
–Martyn Foster, Experimental Pathology Consultant
————————-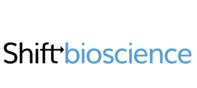 "I would highly recommend Tetrad Discovery as both a scientific partner and CRO. Throughout our relationship they've deployed their deep knowledge in drug development to help set milestones and correctly interpret results. They have not once turned down our scientific proposals, leaning on their their network of specialist consultants to accommodate difficult requests. In my experience they have been highly responsive, accommodating of revisions or enhancements to experimental design and are systematic with their reporting, actively seeking feedback on early drafts. Whilst doing all of this, they are also extremely good value. Definitely try Tetrad first before seeking a partner and CRO elsewhere".
————————-