About Us
Tetrad Discovery is a Contract research organisation (CRO) based in East Kent.
Tetrad differentiates itself from other CRO's by providing tailormade work packages and working hand in hand with our clients. We offer guidance and detailed experimental design and aim at all times to work within your timelines. We have a wealth of experience in a multitude of techniques and integrative physiological systems and aim to be a crucial element of your drug discovery program.  We are attentive and thorough in our attitude. We deliver a professional and courteous service establishing long-term working relationships with our clients.

Dominique, CEO
Dominique has 22 years experience in drug discovery with significant research experience in Urological, Respiratory and Cardiovascular systems and also Safety Pharmacology studies. Dominique's breadth of experience is extensive, ranging from microbiology, fermentation, histological procedures, tissue bath studies and integrative physiology studies. Dominique is an expert in vivo scientist who has developed numerous models to support drug discovery programmes for both efficacy and safety in a number of species, and has worked with various companies in order to bring concepts to fruition.
Tetrad Discovery was born from being made redundant from Pfizer after 16 years of service. Dominique decided to seize the opportunity to continue to do what she loves, researching new ideas and contributing to the development of new medicines.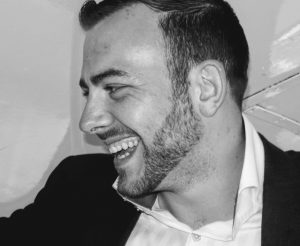 Adrian, Operations Manager
Throughout his career Adrian has demonstrated a passion for science alongside his keen interest in business management.  He began as an Apprentice at Pfizer, where he learnt the fundamentals of research in Pfizer's analytical research and development department, the building blocks upon which he developed his skills. Later, he expanded his expertise to include business management roles holding positions across a range of disciplines.  Adrian has now found the perfect place to combine both his passions and using them has been instrumental in establishing the company that Tetrad is today, with his ability to produce high quality, reproducible data essential to our success. With his extensive experience and flare for tailoring ELISA assays to specific client's needs, Adrian led Tetrad to their investment in ELLA, our highly sensitive automated immunoassay platform.  Combining these scientific talents with his finely-honed resource and time management skills and ability to motivate the team, Adrian ensures maximum productivity and guarantees business continuity at all times.  Adrian is able to find a solution to all problems and keeps Tetrad running like clockwork.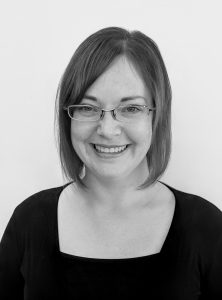 Rachel, Principal Scientist
Rachel is an experienced in vivo and in vitro scientist, having spent over a decade working in the pharmaceutical industry. After completing her Master of Pharmacology at the University of Bath (including a 1 year industrial placement) Rachel continued her research career at Pfizer where she gained significant experience in the Obesity, Translational Biomarkers and Pain therapeutic areas.  She then moved to the William Harvey Research Institute at QMUL, working as part of their contract research arm, delivering high quality data in the areas of cardiovascular and renal ischaemia to tight timelines to meet her client's needs. Rachel joined Tetrad Discovery where she has been instrumental to the introduction of a breadth of techniques within the Tetrad portfolio.  Rachel is experienced in experimental design and execution, passionate about high quality science and excels at assay development and optimisation.  She loves nothing more than establishing relationships and communicating regularly with our clients.  Rachel's niche attribute is having the ability to find a novel way to answer a research question and thrive in a results-driven environment.

Dan, Senior Associate Scientist
After completing his Biology BSc at the University of Portsmouth, Dan has spent over six years working in the science industry developing invaluable skills. He joined the Microbiology Division of Thermofisher within the antisera team. He gained valuable experience working in a GMP laboratory culturing and testing a variety of bacteria. Dan then went on to work in the drug manufacturing team of a global pharmaceutical company. In 2018 Dan joined the team at Tetrad Discovery, as part of the histology team he works hard develop strong relationships with clients and delivering contracts on time. Dan is highly motivated and enjoys the challenge of learning new skills, In 2021 he completed a MSc in Infectious Disease.